"Oh What A Lousey Christmas Day"
December 1985
This is a copy of a song I wrote in the early winter of 1985, just after we, in feature animation received word, (in the from of an impersonal memo) that the entire feature animation department was being unceremoniously moved from it's 45 year home in the "Animation" Building on the corner of Mickey Avenue and Dopey Drive to shabby surroundings in a warehouse district in Glendale, California. It was a sad and shocking time in the history of Feature Animation and just the beginning of the abuse and disrespect lavished upon the hapless department by Corporate Disney and the Eisner/Wells reign almost from the beginning. I had long since forgotten this little dittie, but recently uncovered it while unpacking the boxes from my office at Disney. It was a timely find, proving once again that some things just never change.
Happy Holidays!
Dave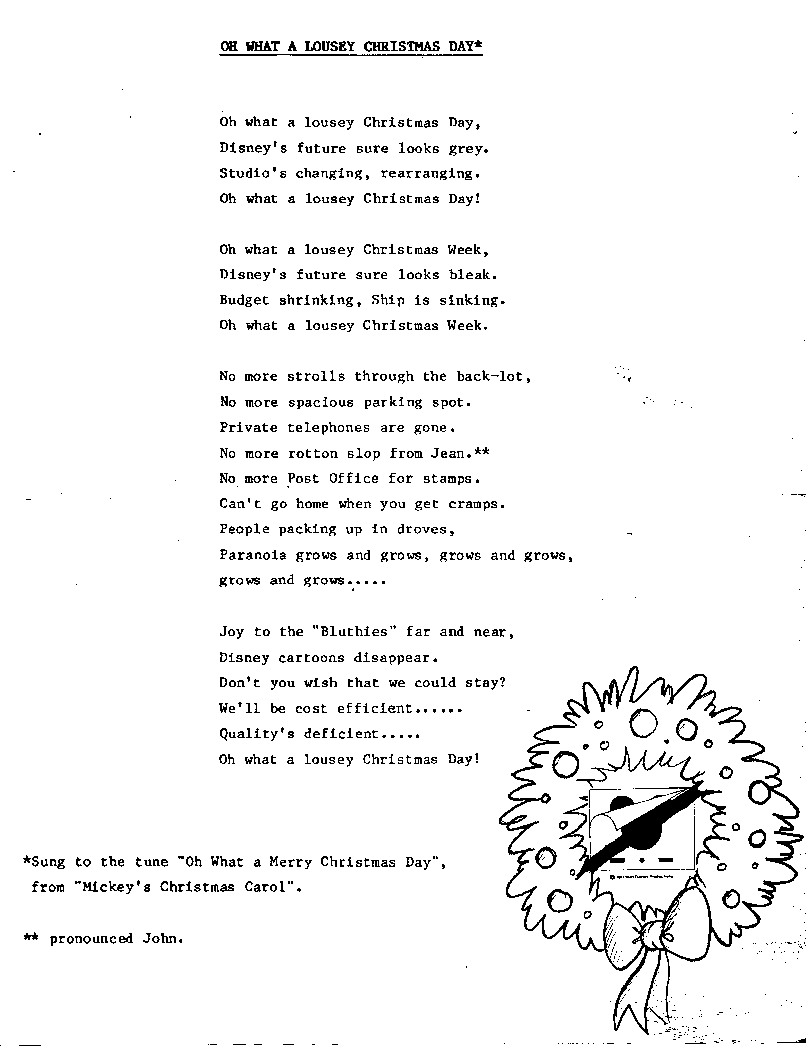 ---
Still Hungry? Hit your Browser's Back Button or Click HERE to Go Back for More.